""Success usually comes to those who are too busy to be looking for it. " - Henry David Thoreau

2016-12-12T21:46:06+00:00
""Success usually comes to those who are too busy to be looking for it. " - Henry David Thoreau
http://www.wanakasounz.nz/yami/testimonials/madonna/
We are excited to share that Yami 2019
will host Tutors & Speakers from
Shapeshifter, TrinityRoots, Kings,
Fly My Pretties, The Black Seeds, and more
2017 Tutors & Speakers below. Update for YAMI 2019 coming this summer
Tutors & Speakers subject to change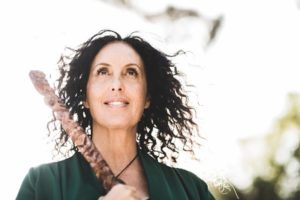 Moana Maniapoto
Recently inducted into NZ's Hall of Fame, Moana Maniapoto is a true taonga of Aotearoa. Consistently pushing the boundaries of Maori music in both her recordings and live performances, Moana is looking forward to working with our creative performers.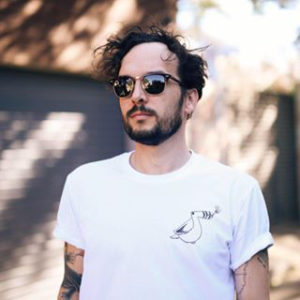 Matty Newton
Straight from Sydney, Matty has ticked off such roles as Tour Manager for The Veronicas, Social Media Manager, and Music Programmer. He is now is Music Editor at Pandora where he looks after curation and playlisting.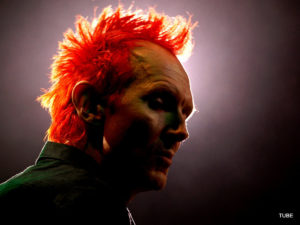 Paddy Free
One of NZ's best-known electronic musicians, is widely recognised as one-half of electronic duo Pitch Black as well as earning awards and credit as a producer of several albums by Salmonella Dub.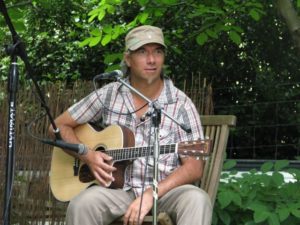 Warren Maxwell
Award winning musician, composer, and multi-instrumentalist of Little Bushman and TrinityRoots', Warren also has the gift of guiding students through the songcrafting world leaving them inspired and productive. This tane  is a true Legend of Aotearoa...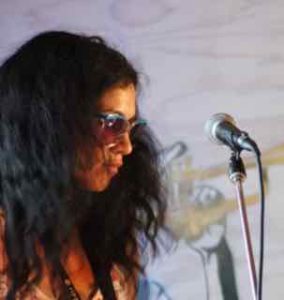 Anna Coddington
With three successful albums, collaborations with Fly My Pretties and numerous tours under her belt, singer-songwriter Anna is eager to share the highs and lows of her musical journey.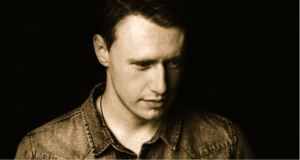 Louis Baker
Award winning songsmith Louis Baker,  offers insight into crafting soulful lyrics and mesmerizing melodies. His music earning him regard both home and abroad.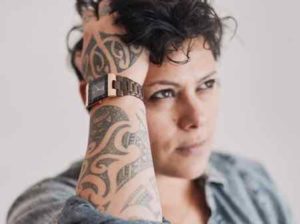 Anika Moa
Queen of screen and song, multi-award winning singer & songwriter Anika Moa is brave, authentic, and generous in the sharing of her breadth of knowledge of the NZ music industry. He wahine toa. Yup.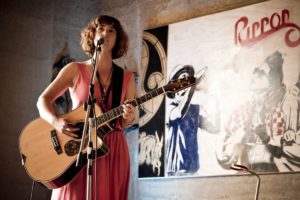 Julia Deans
Starting her career as lead singer of Fur Patrol, Julia has gone on to cement her place as one of NZ's top female songwriting talents...ever.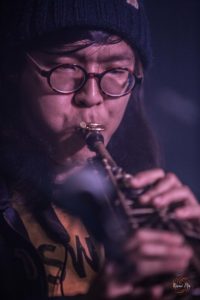 JY Lee
Saxophonist/Woodwind/Keyboardist/Vocalist, JY Lee has garnered a reputation as a very eclectic and experimental musician, playing in numerous bands over the years including full time with Yoko-Zuna as a multi-instrumentalist.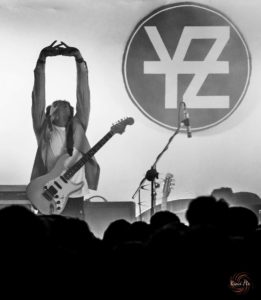 Kenji-Iwamitsu Holdaway
Kenji is a member of live progressive-electronic act Yoko-Zuna. He has used his musical knowledge and guitar skills to contribute in shaping Yoko-Zuna's unique sound.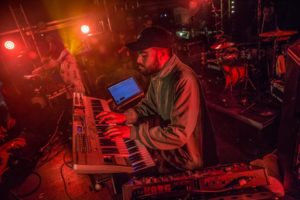 Frank Eliesa
Producer, keyboardist and founding member of Yoko-Zuna - Frank (aka Frank Keys) has collaborated and performed with many award winning NZ artists, both as a band member and solo musician.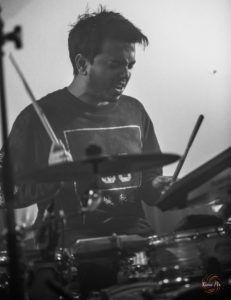 Swap Gomez
Founding member and drummer for Yoko-Zuna, Swap Gomez has clocked over 10 years worth of recording & live performance experience as a session drummer with an array of established NZ & International Artists.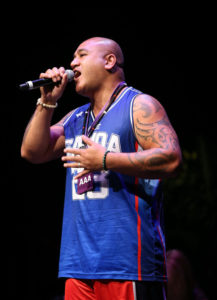 King Kapisi
King Kapisi AKA Bill Urale is one of New Zealands pioneering  hip hop artists. A former Silver Scroll winner Bill is keen to share his extensive experience in New Zealand and abroad.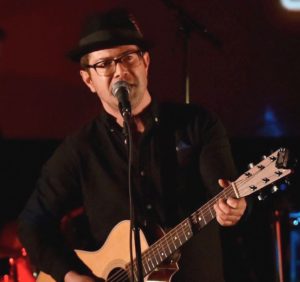 Barnaby Weir
Singer, songwriter, guitarist, DJ and producer, Barnaby is founding member of The Black Seeds, musical director of Fly My Pretties and a true pioneer within the NZ music industry.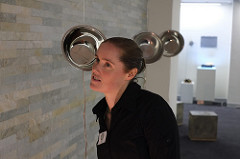 Bridget Johnson
Bridget is a lecturer in Music Technology at Massey University working on the cutting edge of music software and hardware development. Bridget is an accomplished instrument builder, composer and performer.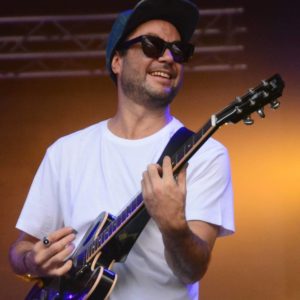 Ned Ngatae
Master of the licks, Ned Ngatae has worked as a guitarist with the likes of Trinity Roots, The Black Seeds, Fly My Pretties and plenty more. Ned is known also as DJ Killamanraro.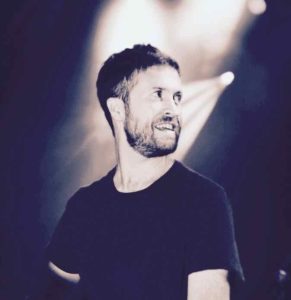 Devin Abrams
Founding Member of Shapeshifter, Devin took on multiple roles as Director, Manager, Producer and Musician in the band. The highly acclaimed act Pacific Heights is Devin's creation, for which he recently won a Tui Award (Best Electronic Album).
Cory Champion
Drummer for Electric Wire Hustle and Pacific Heights, this young musician has carved a niche for himself through both collaborative projects, solo ensembles and production.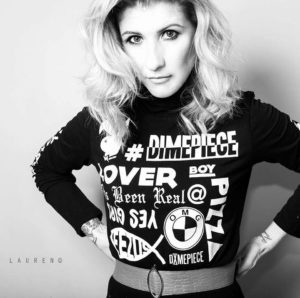 Tali
A prolific writer, performer, and business owner, Tali has won numerous awards for her craft and is passionate about artist mentoring and development.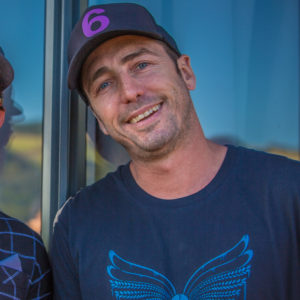 Mikee Tucker
Founder of Loop Recordings Aot(ear)oa – independent record label and artist booking agency, Mikee is also Co-founder of music and art collective Fly My Pretties. He provides an abundant array of everything from streaming to marketing to touring.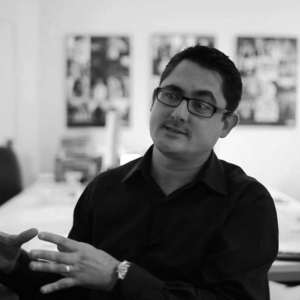 David Ridler
Recently appointed Head of Music and Radio at NZ On Air, David is also currently the Content Director for NZME's Radio Hauraki. With a wealth of knowledge in funding and promotion, David will be part of our panel discussions.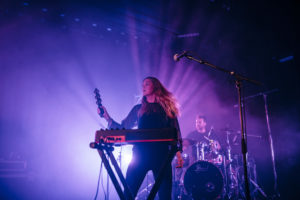 Martine Harding
Half of soulful electronica duo Arma Del Amor, singer-songwriter Martine is here to share her stories of 10 years of performance and crafting original songs.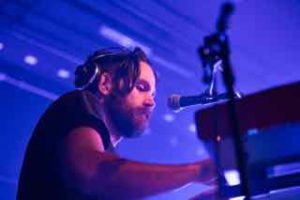 Danny Fairley
Multi-instrumentalist and producer Danny (aka Civilian Sol, Arma Del Amor) possesses a wealth of knowledge in crafting beats, audio production and song writing. He also composes music for clients such as Mercedes Benz, Mountain Dew and Les mills.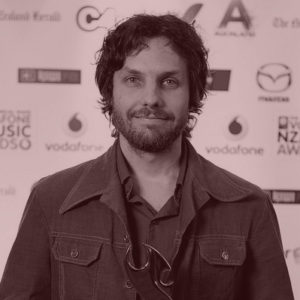 Lee Prebble
Multi award-winning audio engineer, producer and multi-instrumentalist, Lee is the founder and owner of Surgery Studios, Wellington.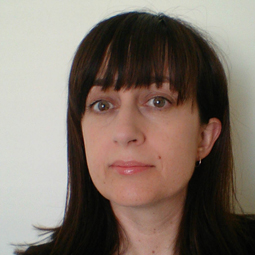 Nicky Harrop
Programme developer for Massey University's Bachelor of Commercial Music, Nicky's background is in record companies, publicity, label management, marketing, and artist development, live events, sponsorship & content strategy.
Below are some of our previous YAMI tutors and speakers.